Implementation and Next Steps
April 29th 2015
The report, From Transaction to Transition: Outcomes of the Conference on the Transition from Second to Third-Level Education in Ireland (HEA, NCCA, 2011), and the conference held in September 2011 on which it was based, arose from a joint commitment by the Higher Education Authority and the National Council for Curriculum and Assessment to explore how best to improve the quality of the transition from second level to higher education. This was in response to research, debate and public discourse about the impact of the selection of school leavers for higher education, and the role of the Leaving Certificate in that process, on both the quality of the senior cycle experience in schools and on the subsequent capacity of undergraduate students to participate effectively in third-level education.
Building on this initial collaboration, and in keeping with the spirit of a whole-of-education system approach, a number of initiatives aimed at improving this transition have progressed through a collaborative process between the key education partners at second level and higher education. These have been facilitated by the Transition Reform Group, chaired by the Secretary General of the Department of Education and Skills and consisting of representatives of: the Department of Education and Skills (DES), the Higher Education Authority (HEA), the Irish Universities Association (IUA), Institute of Technology Ireland (IoTI), Quality and Qualifications Ireland (QQI), the National Council for Curriculum and Assessment (NCCA) and the State Examinations Commission (SEC).
The first phase of this uniquely collaborative effort culminated in the publication by the then Minister for Education and Skills of the interim report on Transition Reform, "Supporting a better Transition from Second Level to Higher Education: Key Directions and Next Steps" (the Directions report) in March 2013.
The Minister for Education and Skills and the partners on the Transition Reform Group have now collectively announced a package of measures for implementation for those entering fifth year in September 2015.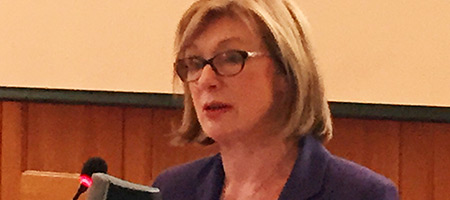 29th April 2015 - Jan O'Sullivan, T.D. Minister for Education and Skills launches:

Supporting a Better Transition from Second Level to Higher
Education: Implementation and Next Steps
Tacú le Haistriú Níos Fearr ón Oideachas Dara Leibhéal Go
Dtí an Taroideachas: Cur chun Feidhme agus na
Chéad Chéimeanna Eile